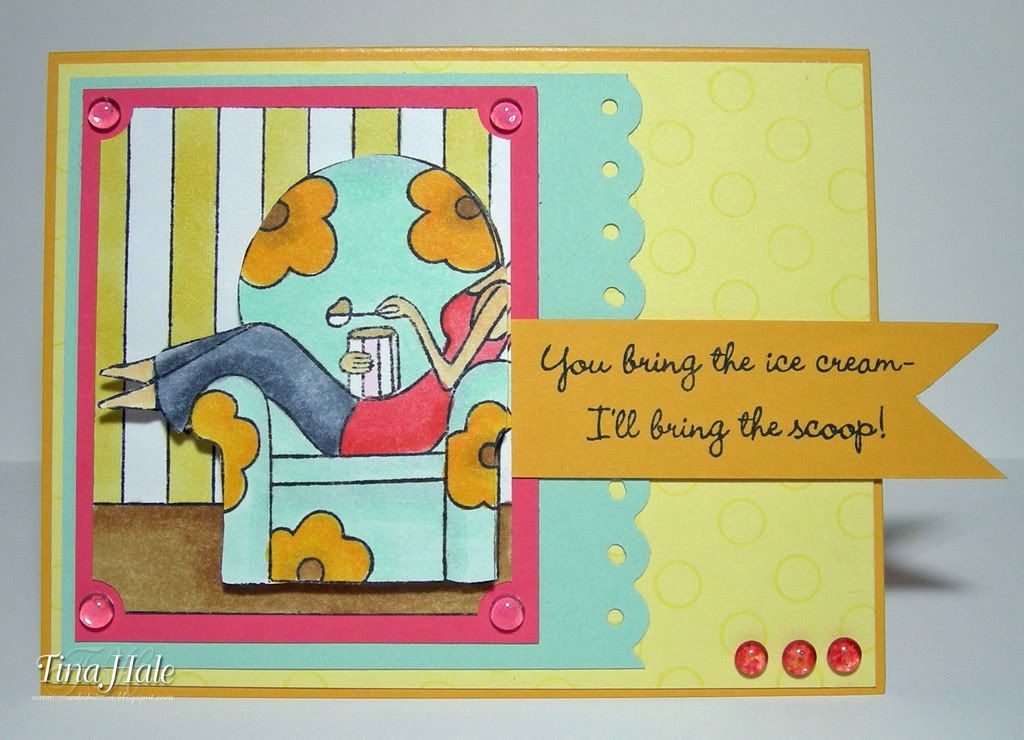 Forgive the weird way I had to add the picture, blogger was being impossible last night so I uploaded from my Photobucket account so that I would have a post today.
Not sure if you can tell that the image panel has been popped up; image is from My Favorite Things.
We have been getting massive amounts of rain in short periods of time over the last week. It definitely cools down while it is raining, but becomes hotter than you know where afterward. We sure need the rain, just wish it came in a different way.
Cody has lost his ball cap and we need it for the banquet. Before I give up hope of finding it, the sitter is checking her house. I'll have to call the coach to see if there are any alternatives before the big day.
I hope to take Cody to see Wall-E this weekend. I have heard lots of good things about it and he seems to talk about it all the time. He has been practicing Wall-E's voice as well. Too cute!
I have been nursing a pretty bad headache, this is my second day. Not entirely sure why, but I may have to see the eye doctor again soon. Too much time in front of a computer screen may be the culprit. Either that or perhaps old age! LOL